NEW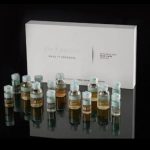 PhiBright Microneedling Session
Italian Cosmetic & Beauty
710 Arsenal Street
Watertown, NY
Retail: $325.00
Our Price: $162.50
This $325.00 Tunes 925 DollarSaver is good for PhiBright Microneedling session (see description below) with Cinzia ar the Marcy Spa in Watertown.
PhiBright Microneedling is an advanced Microneddling technique that enables us to respond even more precisely to our client's needs. During a Microneedling treatment, fine needles penetrate the epidermis to open it slightly. Microneedles are applied manually or with a specific device. This where PhiBright starts: It offers 15 different serums for different skin types and most skin issues. Through the opened skin, one of the personalized serum cocktails can be absorbed deeply into the skin and work with its specific effect. With this technique, you can not only improve the skin structure on the face but also the whole body. It helps to treat scars, acne, stretch marks and more!
Italian Cosmetic & Beauty
Watertown, NY
710 Arsenal Street Watertown, NY 13601 -
Show Map
Italian Cosmetics & Beauty 720 Arsenal Street, Watertown, New York.