NEW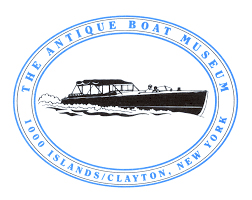 45 Minute Boat Cruise
Antique Boat Museum
750 Mary Street
Clayton, NY
Retail: $80.00
Our Price: $40.00
This $80.00 Tunes 92.5 DollarSaver certificate is good for one (1) regular 45 minute cruise for 2 and admission to the museum at the Antique Boat Museum. Cannot be combined with any other offers or used for gratuity. Not available on Antique Boat Show weekend.
Antique Boat Museum
Clayton, NY
750 Mary Street Clayton, NY 13624 -
Show Map
Do you have a need for speed? Or love the rumble of an engine? Then get out to Clayton and Ride the River. Speed boat rides are available at the Antique Boat Museum for just 35 dollars. Enjoy a 45 minute ride through the islands and experienc a boat ride like no other. Visit the Museum  on Mary street in Clayton daily 9am to 5pm ( closed on Wednesdays....get out and ride!!