Subway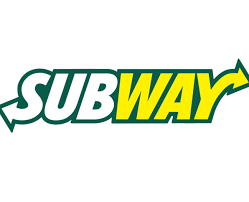 No products to show at this time.
Subway
Watertown, NY
144 Eastern Blvd, Watertown, NY 13601
Subway's in Northland Plaza offers all your favorite healthy options from subs to salads. In addition to their healthy options, this Subway;s location offers third party delivery. Business of the month and catering options. Need catering for your office party, graduation birthday party, or shower? Give Subways in Northland Plaza a call.
Subway
144 Eastern Blvd, Watertown, NY, USA