Solitary Consignment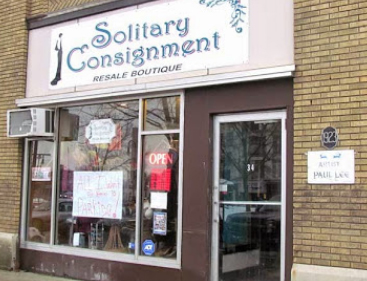 No products to show at this time.
Solitary Consignment
Watertown, NY
34 Public Square Watertown, NY 13601
Have a passion for fashion but don't want to break the bank? Shop at Solitary Consignment! They buy new brand name clothing, shoes, and accessories and when you want something different, sell your old goodies and buy something new to you! New gently worn clothing, shoes and accessories on consignment and sold at a fraction of the cost. Stop by and see the selection. Many of the items in the store have been worn once or twice. So yes, they are in very good shape! Located at 34 Public Square in Watertown, open 10am-4pm Tuesday thru Thursday and Saturdays 11am to 3pm. Solitary Consignment - your affordable woman's brand name fashion store!
Solitary Consignment
34 Public Square, Watertown, NY, 13601