Simmons Farm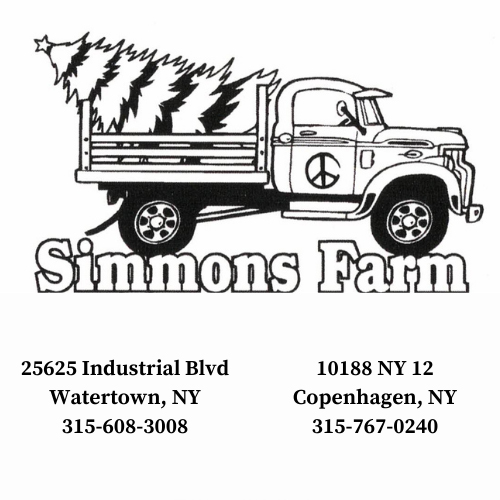 No products to show at this time.
Simmons Farm
Watertown, NY , NY
25625 Industrial Park Road Watertown, NY , NY 13626
Welcome to Simmons Farm, open all year to bring you the authentic farm market flair!We are a family owned business operating a Simmons Farm in Copenhagen, NY and Simmons Farm store at Route 342 in Watertown. Here at Simmons Farm we never lack for something to do. Whether it is  bringing you beautiful Spring plants like tulips, daffodils, mixed pots, hydrangea, african violets, water lilies and Spring decor, followed by fresh produce to local farmers markets during Summer season, harvesting tons of pumpkins and squash in Fall, or selling Christmas trees and wreaths during Holidays. Stop by all year long to shop local products, honey, scents, diffusers, country and vintage antiques, furniture, farmhouse decor, signs, plants, pottery, accessories, beauty products, and so much more arriving daily! We would like to invite everyone to our 2nd annual Spring Fling Open House on May 21, 2022! We will have live music and a chicken barbecue!!! We are currently accepting Vendors - Cost for a booth space is $20 (this certificate cannot be used to cover the vendor fee). Everyone is welcome !! Crafts, rummage, antiques, flea market, farmers market!  Call (315) 608-3008 or stop by to sign up!

Simmons Farm
25625 Industrial Park Road, Copenhagen, NY, 13626