Impossible Dream Thrift Store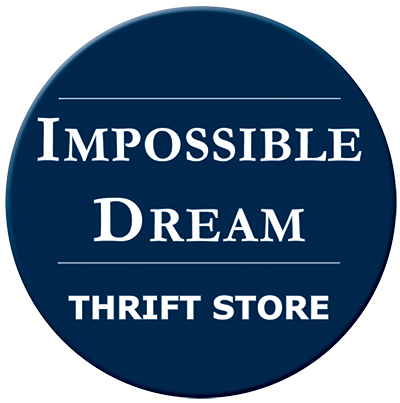 No products to show at this time.
Impossible Dream Thrift Store
Watertown, NY
247 Factory Street Watertown, NY 13601
The Impossible Dream Thrift Store is a place where impossible dreams become possible.  The proceeds from cash register sales support programs at Urban Mission, helping those struggling to make ends meet.  Whether you are paying-it-forward by donating or shopping for an outfit to ace your next interview, you are fully supporting programs offered at the Mission, including the Food Pantry, Bridge, Meals on Wheels, and Critical Needs.  When you shop at Impossible Dream, you're not only getting the best prices in town, but you're also shopping at the only thrift store that gives back to your local community.  Stop by to check out our ever-changing inventory of household goods, clothing, books, furniture, and more!  Shop at a store where you can update your living space with a new couch AND put food on the tables of families in need. Stop by our at 247 Factory Street, Wednesday through Saturday from 10 am to 5 pm. Come in to take advantage of our daily discounts and find out what we mean by "Every good deal is a good deed!"  Don't forget to like us on Facebook and Instagram! "Where Every Good Deal Is A Good Deed For Your Community"  
Impossible Dream Thrift Store
247 Factory Street, Watertown, NY, 13601