Cookie's Goodies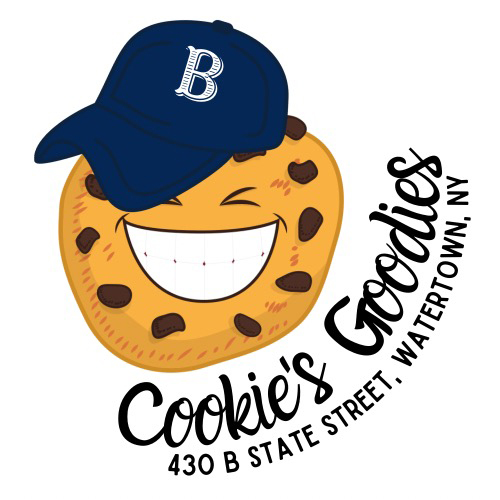 No products to show at this time.
Cookie's Goodies
Watertown, NY
430 State Street Watertown, NY 13601
Stop in

Cookie

's

Goodies

for all things sweet and savory!
Home made fudge, local maple and honey products, pies, banana bread,

cookies

, cupcakes and Mercer's ice cream including Wine ice cream to cool you off all Summer long! Gluten free options available.
Cookie

's

Goodies

got your breakfast, lunch or dinner covered with new, bigger menu, now serving fresh subs with Alteri's bread, salads, hoffman hot dogs, italian sausage, cheese quesadillas and an array of mouth watering daily specials. 
We even have all natural cat and dog treats for your fur babies!
Stop by any day of the week but don't miss our Saturday cookout from 11a till gone!
We have hamburgers, cheeseburgers, Hoffman hot dogs and 
chicken hot off the grill just for you.
Served with baked beans, salt potatoes and a dinner roll. Come to see us and get your
goody
on!
Cookie's Goodies
985 Marble St, Watertown, NY 13601, USA