Bernardo's Pizzeria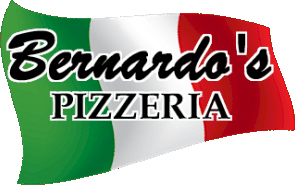 No products to show at this time.
Bernardo's Pizzeria
Watertown, NY
702 Coffeen Street Watertown, NY 13601
Bernardo's Pizzeria - A Family Tradition for over 50 Years!Bernardo's Pizzeria is a family-owned and locally-operated restaurant that provides some of the finest Italian food money can buy throughout the area. Our homemade dough and unique sauces come from secret family recipes, and everything including our dough is prepared fresh daily. No other Italian restaurant in the region accentuates that authentic Italian taste quite like we do, so treat the whole family with the finest in pizza, lasagna, spaghetti, pasta, salads, wings, giant sandwiches, and lots more. Call 315-782-9500 to place your order and experience the love at first bite!       
https://www.bernardosnow.com/
Bernardo's Pizzeria
702 Coffeen Street, Watertown, NY, USA