NEW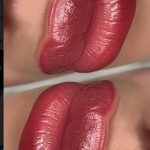 Lip Blush Session
Italian Cosmetic & Beauty
710 Arsenal Street
Watertown, NY
Retail: $350.00
Our Price: $175.00
This $350.00 Tunes 925 DollarSaver certificate is good for one Lip Blush session (see description below) with Cinzia at the Marcy Spa in Watertown. Certificate can not be combined with any other offers, or used toward gratuity.
Lip permanent make up is also known as Lip Micropigmentation of Lip Blush. It's a revolutionary technique which involves the use of a permanent make up machine and specific needles to achieve a permanent pigmentation of the dermis. The procedure uses a very think needle that makes hundreds of tiny perforations per minute that insert pigment into the skin. The treatment can last from 1 to 5 years depending on the type of pigment used, type of application of the pigment depth and also type of skin/lifestyle of the client. Permanent make up can be used as aesthetic improvement or also for those suffering medical conditions or people who have undergone chemotherapy.
Italian Cosmetic & Beauty
Watertown, NY
710 Arsenal Street Watertown, NY 13601 -
Show Map
Italian Cosmetics & Beauty 720 Arsenal Street, Watertown, New York.